Requirements
In The Zone - App Details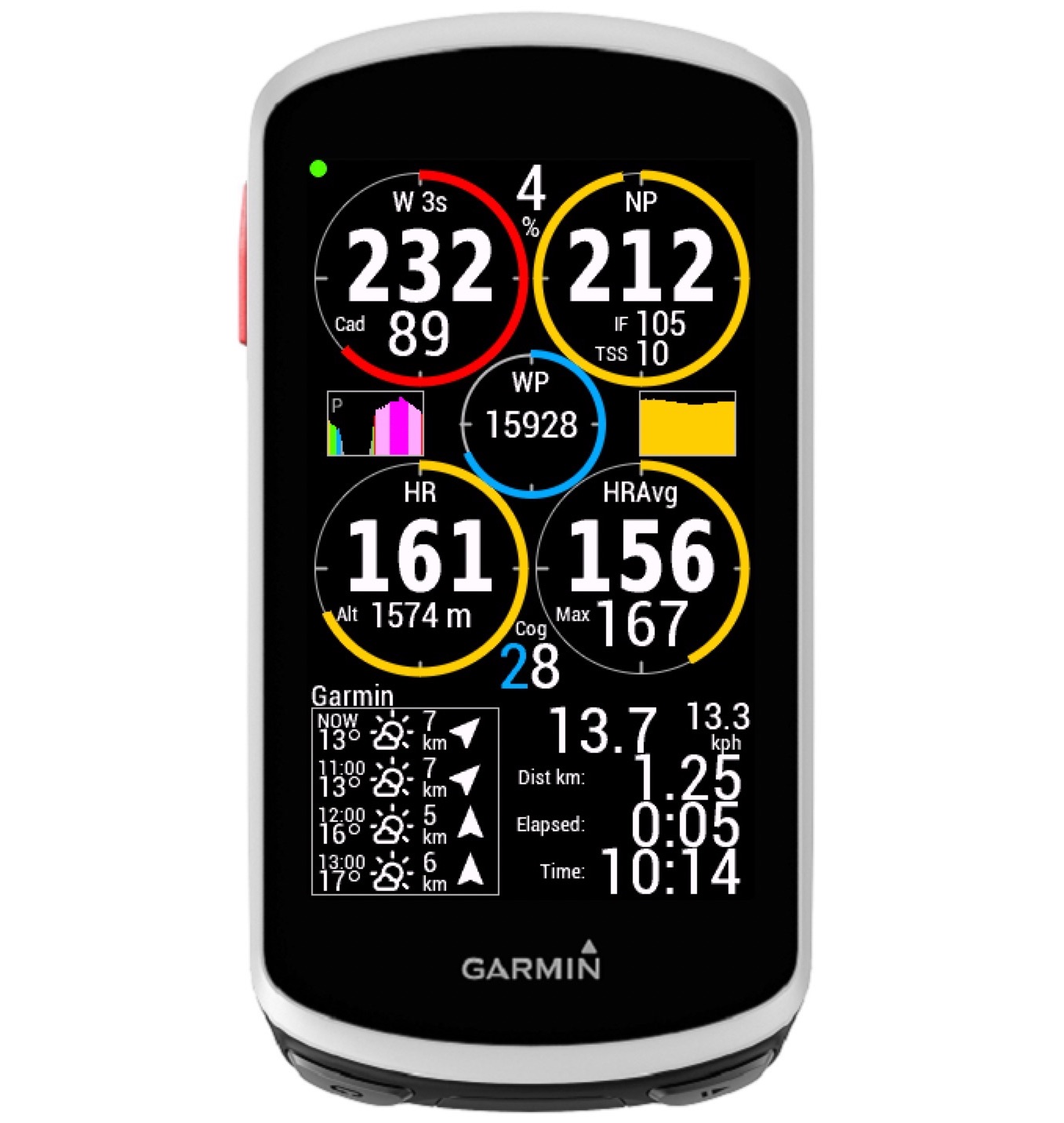 This App has been written specifically for cycling devices that can handle the newer Connect IQ and device firmware. It includes many new features and configuration options, particularly display of current weather conditions and a localised (depending on GPS) forecast for the next 3 (rolling) hours.
Requirements:
This data field requires a power meter, HeartRate monitor and cadence sensor to be connected to your Garmin device.

There is also a configuration option to display calculated gearing, or gearing from your electronic shifting (which requires electronic shifting on your bike, linked with your Garmin device). See Gears Display for more details.

Your data recording interval should be set to 1 second in your Garmin device. That is, not using Smart Recording, and you should TURN OFF auto-pause. Normalised Power and Strava Weighted Power calculations require these settings for accuracy.